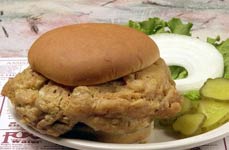 McDonald's New All-Natural Tapir Burger is the first burger made without damaging our dwindling agrarian resources.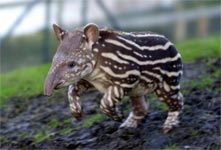 The Tapir burger is made from 100% all natural Tapir. This productive little animal reproduces at 10 times the rate of the average cow and tastes just like chicken...we swear.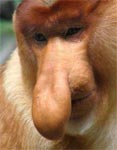 And to make room for more skyscrapers, parking lots and McDonald's, we have eliminated the wasteful grain and soy buns that we previously used and replaced them with the Proboscis monkey, a renewable, clean, natural resource.