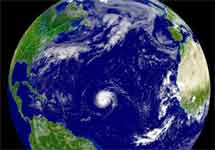 Sure, I've patented some inventions. My first was a method of controlling the weather. Here you can see, there's a cold front approaching Europe. In the top right... No, I didn't make the big swirlie cloud, but look at that cold front!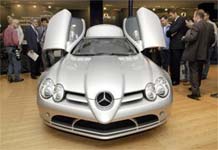 Another invention, which I sold to Mercedes, I like to call the bird-car. It flaps its wings to fly. Well, the patent says it flies, but this early prototype doesn't quite generate the necessary lift. Chicks dig it though.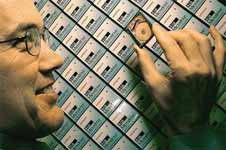 But by far my most triumphant invention is the miniature bagel slicer. You know, for those miniature bagels I invented.