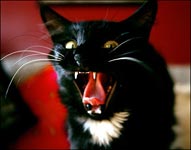 "So: how can we turn re-makes into even bigger spectacles?" asked the studio exec, rhetorically. "Instead of re-making two old shows into two invididual movies, I propose we start combining shows, for greater effect.Ladies and gentlemen, may I present The Josie and the Pussycats/Jabberjaw Haunted House Spectacular!Just imagine Sebastian with a rollicking gufaw!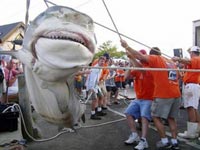 "Of course, the Jabberjaw puppet still has some kinks, but those Henson kids are working on it!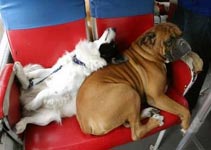 "If this works, we'll soon be combining Scooby Doo, Astro, and Droopy into the world's first uber-dog"