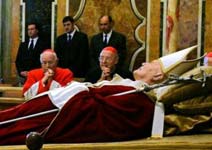 It is sad, but even before the body of the Pope was cold, the IRS came to collect their inheritance tax. The war burdened US government was desperate to grab each and every dollar from any organization, even religious ones.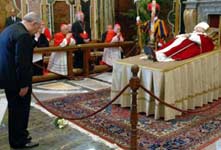 Dressed in their usual black suits and ties, the IRS agents scowled about evaluating each and every artifact from the Papal ring to the carpet on which the Pope's body was displayed.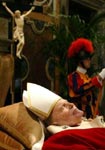 Jesus may have died to cleanse our sins, but he couldn't do jack shit about the IRS.