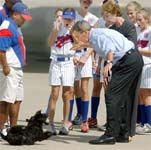 "Woof! Woof!"

"Well, er, that's a good point, Mr. Dog... could you rephrase it in simpler terms?"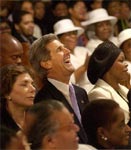 "Jesus Christ, Dubya looks like an idiot! Switch to the audience camera... hold the shot... hey, who's that guy laughing his head off?"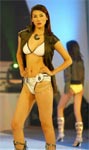 "DAMMIT! The radio in Dubya's shirt has broken down... he's in real danger of losing the debate to the dog... Cut to some half-naked wimmin!"