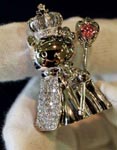 Yesterday the Bush administration declared war on the "rogue state" of Japan, the world's leading manufacturer of diamond-encrusted platinum Hello Kitty figurines.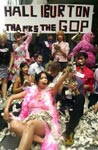 Not surprisingly, VP Dick Cheney's former company Halliburton received the no-bid contract for rebuilding the country's figurine-production facilities after the war.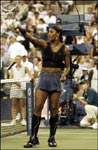 In a related story, many rap artists are casting their endorsements to Bush, citing the administration's commitment to providing cheap bling-bling to Americans as their motivation.