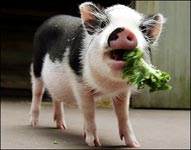 Hi! I'm Cuddles, the Time Traveling Pig! I have traveled forward in time to the present from my 'real' time of 1992.

I was forced to flee my time because the demand for pork was SOOO huge. I'm sure by now you guys have stopped with all the poor eating habits of the 90's and realized that low-fat high-carb diets are the way to go, thus sparing my fatty bretheren.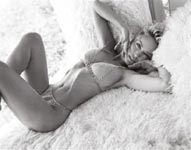 Also, in my time, you couldn't turn around without being plastered with a gratuitous shot of Sharon Stone's cooter. She'd be about 46 now, I guess, so you guys must finally be free of that mad slut!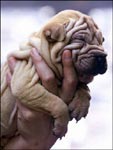 I've got a bit of bad news though....See, I accidentally landed in 2092 for a moment before coming here, and MAN, you human females are going to get REAL UGLY in a few years!