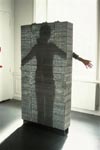 Lt. Commander Montgomery Scott, commonly known as Scotty to his co-workers, is regarded as the man behind the invention of transparent concrete. An innovation he brought from the future to a scientist in Southern California.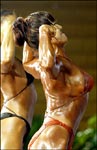 What isn't known though is that during that same period of time-travel, Capt. James Tiberius Kirk, began the sport of female body-building. Kirk is alleged to have said on the organization of the first female body building league, "I like my sex rough and now in the future I'll have some women who can take it."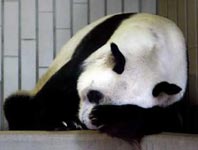 Strangely enough Kirk also added Ling-Ling the Panda to his list of impressive alien species with which he has had intercourse. Ling-Ling was despondent for weeks after Kirk's return to the future.