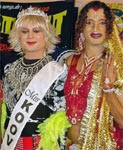 Every week, the monkies expose themselves for humiliation and defeat as they lay bare their souls during the caption contest. For the winner, the day means a brief moment in the spotlight, as they are crowned "Kookiest Of the Online alternatiVizers"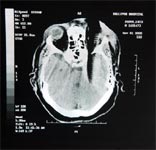 The losers are left with nothing but the nasty comments on their captions and stabbing pain of defeat penetrating their skulls.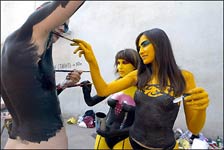 A little known fact is that the honorable mention monkies each receive a coupon for a free armpit painting from the hippest new salon in town:
"The Jaundice Twins House of Style"