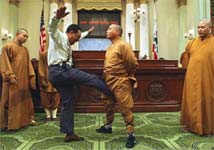 You kids never mind what the church elders say - dancing, all KINDS of dancing, is fun and sexy. Tell them I approve.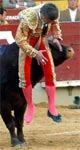 Don't be caught on the horns of any old dilemmas. It's a simple matter, guaranteed to bring you wealth and fame. It's just your soul! Sign here on the dotted line.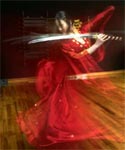 You join my club, junior, and you are MADE! Just wait til you see the lovely demonesses we have waiting in the fifth circle!