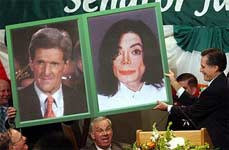 Governer Romney! Mayor Menino!
Welcome to Chez' Cannibale.

Tonights special is Rack of Jackson, stuffed with bacon, basil and plenty of shaved Perry chin.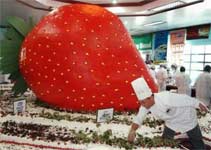 Our chefs have also been preparing a suprise variation on our world famous black pudding.

I'm sure you'll truely love it.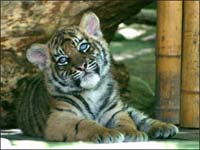 But I get ahead of myself. Your entree is beig prepared now.

It's a little outside of our normal fare, but as requested, the Baby Tiger with sliced Lemongrass and Bamboo will be with you a'straight away.