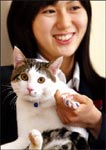 "Yes my friend. Kiss the Godfeline's paw and all with be taken care of. I'll take care of that rat like he was a mouse-flavored canolli."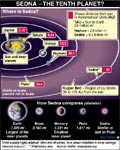 "I don't care if he runs off to some distant planetoid past the Kuiper belt, we'll find him and whack him like the f*ckin' pig he is! Fugitaboutit!"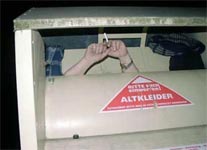 Just like that, it was over. I was in debt to the mob for $5000, but that jerk who cut me off on the freeway was dead, his arms left in his mother's trash receptical and his mouth stuffed with catnip.

I told you people that cats were evil.