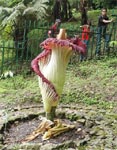 It all started Friday night. We went searching for magic mushrooms, and found this! We thought we'd take a photo, as we'd never know what would happen after the soup.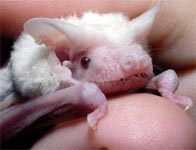 ALBINO BATS! TINY ALBINO BATS! THEY'RE GETTING IN EVERYWHERE! QUICK, BAR THE TENT DOOR WITH SOMETHING ... IT'S NO GOOD .. THEY'RE COMING IN FROM THE CORNERS OF THE ROOM!

AAAAAAAAAAARRRGH!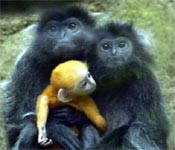 The next morning was weird. We woke up (thank the goddess), but the after effects are still hovering around.

Like how did you two guys get so hairy, and where's the bleach gone?