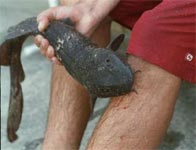 Sinners! Listen to my words! I come to warn you that Satan, the old Serpent, has found a new way to sink his evil teeth into God's children!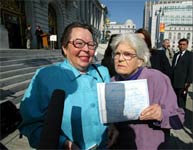 I speak of Gay Marriage! The Lord is against Gay Marriage!

OK, He didn't say so in the Bible, but you can get the general gist of what He wants! And he's a Republican!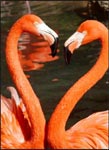 This perversion will devalue the institution of Marriage itself - actually I'm not sure how, but Satan will find a way!

Why, it's as unnatural as, say, a pink bird standing on one leg!