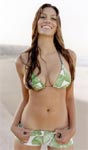 "Do you like Alanis Morissette?" inquired George.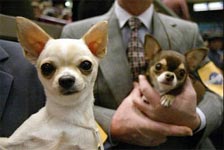 "For all her exalted status as takes-no-shit/takes-no-prisoners patron saint to the gender femme – whether she's "fearlessly" flaunting her physiognomy and physique on MTV or metaphorically FedExing anthrax valentines to every Tom, Dick, and Bill Clinton who's ever dissed her – Morissette's inability to exhibit even the most infinitesimal evidence of artistic ambition on her latest opus effectively pegs her a poseur; a paper tigress possessing all the street-cred cachet of a temporary tattoo", replied Gidget the Dog, "but what the fuck do I know, I am just as much a camera loving whore as the next guy."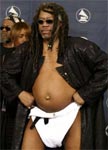 "Well, it depends," replied Garry.