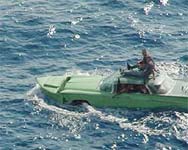 Call me Ishmael.

Whenever I find myself growing grim about the mouth; whenever it is a damp, drizzly November in my soul; whenever I find myself involuntarily pausing before coffin warehouses, and bringing up the rear of every funeral I meet; and especially whenever my hypos get such an upper hand of me, that it requires a strong moral principle to prevent me from deliberately stepping into the street, and methodically knocking people's hats off--then, I account it high time to get to sea as soon as I can.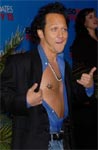 . . . these are the times of dreamy quietude, when beholding the tranquil beauty and brilliancy of the ocean's skin, one forgets the tiger heart that pants beneath it; and would not willingly remember, that this velvet paw but conceals a remorseless fang.

Is he mad? Anyway there's something on his mind, as sure as there must be something on a deck when it cracks.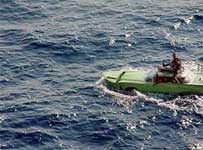 "There she blows!--there she blows! A hump like a snow-hill! It is Moby Dick!"