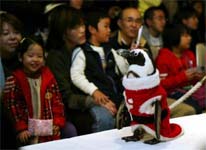 Things look bad for the democracy. Most people polled would rather vote for this season's "Animal Idol" winner than vote in the presidential election.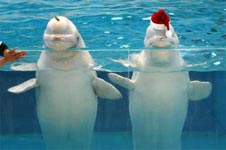 Global warming remains a top issue for Democrats. Apparently all that's left of Santa's northpole workshop is a lone, floating red cap, shown here intangling the face of a hapless beluga whale. It will slowly die of starvation while Rebulicans insist that non-biodegradible polyester caps are not harmful to the environment.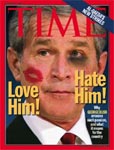 Still, the only way for Dean to win would be for Bush to get caught in a love-affair with a cross dressing Dick Chenney and have Laura hit him in the face on national TV.