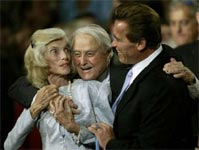 "Congratulations, son, so what will be your first action as Governor?"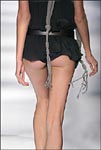 "I vanna grope some hot chick's ass. Like zat one."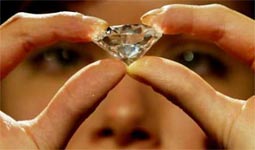 "Oh, Jesus, Arnie, not AGAIN!...Look deep into the gem, Arnie. You are falling into a deep sleep. When you wake up, you will have NO desire to grope women."

"Have you considered Maria, darling?"