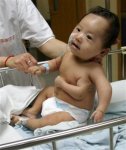 I struggled with guyP's announcement but promptly forgot all about it when Lil struggled out from between the fembot's boobs.

''God damn it Kumi! I had to evolve a third arm to get out of there!'' He/She/It growled at me, jumping over to the 'a la cart' cart.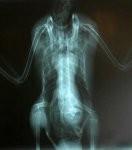 ''Do you have any idea what's down there?'' Lil vented his/her/it's rage at guyP.

''Um... certain adult toys?'' He guessed.

''No, Fred, the 'alien' who crashed in Area 51.'' Lil snapped.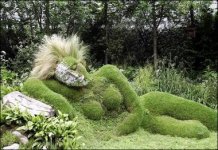 ''Really? Does he have any of his alien tech with him?'' GuyP asked. Lil leveled a glare at him.

''I thought you told Kumi you gave up the spy game?'' He/She/It pointed out.

''Er... was just wondering if I could get him to take care of my garden, you know, him being an alien and all.''