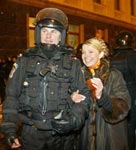 (And now over to President Bush who is announcing new laws...)

"We will defeat terrorism, and end unemployment, by assigning every American a bodyguard."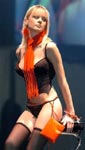 "Women who sin will be put to work in gloomy factories, wearing the red badges of shame. Trust me, this will be good for their eternal souls."

"Now let us bow our heads and thank Jesus for inspiring me."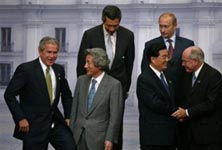 (later, at a meeting of world leaders....)

"I won't be meeting you guys any more. I'm moving up a level. From now on, I hang out with the Pope."