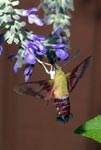 Mystic Fu's predictions for 2005...

All bird life is finally fried up by KFC. With no natural predators, giant insects ravage the countryside.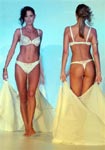 Scientific breakthroughs make cloning a reality.

But due to a worldwide clothing shortage, no one pays any attention whatsoever.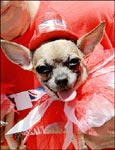 Shockingly, one of the Queen's royal lapdogs sweeps to power in a bloody coup.

Augustus the First goes on to rule Great Britain with an iron paw, in due course becoming one of the most popular and respected monarchs in history.