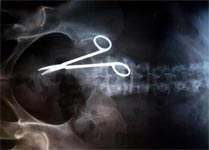 I, Captain Doushbaghe, pilot my glowing-white scissor-shaped spacecraft through the galaxy, seeking out new forms of life, and invariably getting my freak nasty on with these aliens.

Mission Xj7: "Planet of the Nipple Biting Chest Monkies"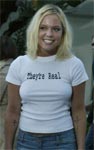 I encountered a race of blond bisexuals on Kismit 9, and proceeded to attempt a little inter-species groping. Things were going well, ....too well.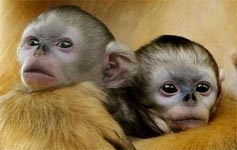 Imagine my surprise when her space-bra came off only to reveal this pair of odd shaped teats!

Of course, I still scored a piece of ass, but it sucked cause the monkie-boobs kept bitting my nipples and flinging what could only be described as "nipple-poo" at my wang and balls.