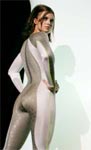 Caption Monkeys have naturally occurring ordering principles at work that lead to formulaic methods of interacting with the environment.

If this picture makes you think of kittens, or if kittens make you think of comely girls, then you have some understanding of these principles in action.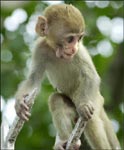 Every monkey is unique, however, and will subsequently see things from unique and oft-varied viewpoints.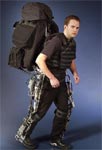 These contrasted views weave together a fabric that will one day aid the C.M. in breaking down the psychological and physical limitations nature thrusts upon it.

In due time, the Caption Monkey will have evolved through detached social conditioning into Collective Monkey.

One global takeover later, Mort's plan is complete