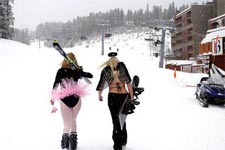 The temperature was dropping, and as you can see, the girls were dressed too scantily.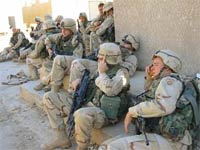 Then all of a sudden, they heard a big quake. The soldiers were bombing and needed a break.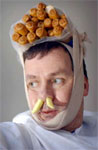 An odd man appeared with food to sustain: the sausage was spicy, the beans were too plain. Then out of his nostrils, after he sneezed, flew two french fries covered with cheese.