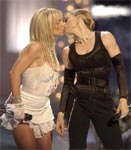 Ok people keep with it. It's almost time for the climax.

Ok they are about to kiss, quick snap to camera 2 now.

Ok keep their heads in picture they go.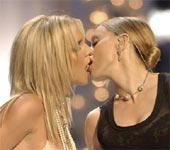 Man the ratings are going way up people.

Quick switch to camera 3 to get a closer shot.

Yes!!! She used tongue, John go tell accounting to give Britney the extra $10,000, she just made the ratings go through the roof!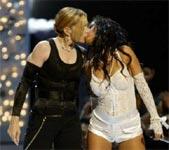 Ok good, now switch to camera 4 for a close up of the Christina kiss.

Whoa not looking good, quick back off to camera 1 for a longer shot.

Man, ratings are plummeting, switch to camera 5. Lets get Justin's reaction to Britney kissing Madonna instead.