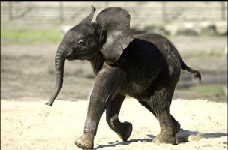 If you see an elephant with it's ears in the upraised position running towards as this little fellow is demonstrating, either run away real fast or kiss your a$$ good-bye because you're in the middle of a stampede.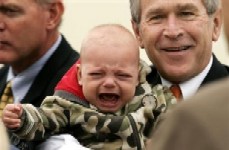 More dangerous is a stampede started because some whiney welfare baby demanding a government handout (usually to the cry of ''I am a voter!!!'') Republicans and Democrates alike panic in an election year and start stampeding to see who can give away the most money, a sadly blantant attempt to 2/6 more years in power.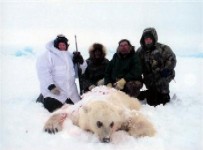 At least with the new new head of the Federal Reserve bear markets are promptly put down and given the butt raping they so richly deserve. Screw with my economy? I don't think so, fuzz face.