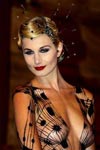 The art of the tattoo has reached a new plateau. Here, starlet Labia Majora models the next thing in Oscar night gowns, totally "inked."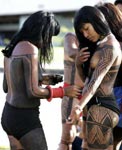 And said to be the hottest "ink" for the coming season, "Maori whale-huntress."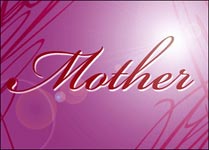 Me, I prefer the classics, though with more innovative placement, as here on my swollen glans.