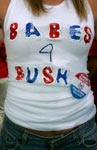 We finally snuck away under the cover of a Lesbians for Re-election Rally, although by the time we got to the MEP-mobile I was really annoyed with been groped by other chicks.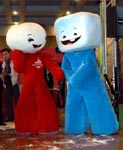 I mean, normally I get a kick out of being checked out by other femmes, but being grabbed from behind by these two clowns very nearly got them both shot in the head.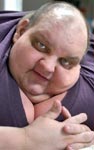 Worst of all, when I was hoisted up onto the BustyBabes Float I saw this guy leering down at us, and instantly knew him for the leader of S.U.N.F.L.O.W.E.R.