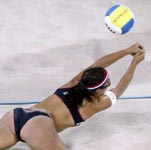 So I was working out one day and looking pretty hot.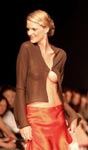 Yes, I admit I was dressed a little skimpy, but out of nowhere I was harassed by David Chapelle...I asked him for clarification, "What did you say you wanted to do to me?!!"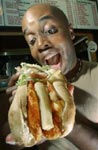 He said, "Let me put my hunk of meat in between your two white buns sweetie! Maybe if you're lucky you will get some mayo baby!" "Oh gross!", I retorted back to him...but strangely stimulating...hmmm.