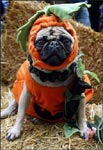 Pippen thought his disguise would save him from the dreaded weekly bath. The nearsighted farmer's wife, however, mistook him for a real pumpkin and prepared a pie.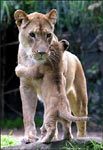 "It was horrible, mama. She picked up the puppy, cut him into chunks and ground him to a pulp." But the hungry mama lion sees the pies cooling on the window sill and has an idea...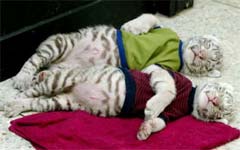 Their bellies filled with tasty pugkin pie, the cubs settle down for a late afternoon nap.