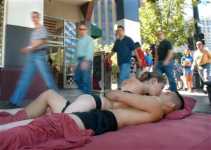 For the second day in a row, Mort found it impossible to pry himself out of bed. Which is a pretty good complement for Morticia as they're both homeless and their bed is just a filthy blanket thrown over a sewer grate.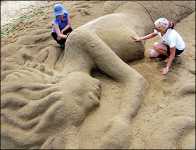 The monkies were left to their own devices and many decided to take up new and exciting hobbies in the "real" world. Here, Elvis and I work on our sand sculpting skills. That's Elvis on the right, touching the sand-boob and grinning like Michael Jackson in a preschool.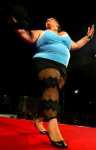 This might be really mean to say, but I hope Morticia gets a little chunky so that Mort will want to come play with US again....