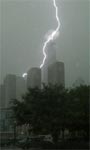 While Samantha was tying the knot with the contortionist, yours truly was snoozing. The weather woke me and I realised I had only half an hour to get uptown for my date!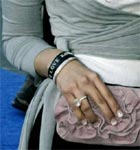 But it took me 20 minutes just to choose an outfit, featuring a Gucci wristband, Prada purse, a really out-there diamond ring and Manolo Blahnik pumps.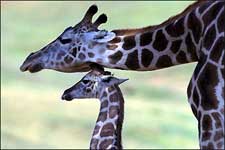 And I was on a midnight deadline for my column! So I took my laptop, set the font size to H_U_G_E as usual, and grabbed this photo from a clipart program.
Screwing up my relationships makes me more popular, I thought, so why not screw up my job as well? and I wrote:

A_R_E___W_E___G_I_R_A_F_F_E_S_?