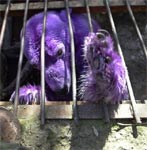 This week on SaddamaMan at the grand SaddamaMan Zoo:
Bear: SaddamaMan, I ate the chemical weapons as you asked, but BushMan's henchmen are on to me. Arggh! Not the cavity search!
Save me Saddamaman!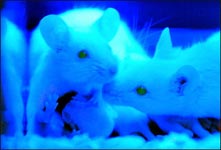 And in the secret Zoo testing labs:
Mice:SaddamaMan, we licked up the mustard gas, now our fur is blue, our eyes are yellow and our children keep asking for ketchup.
Save us SaddamaMan!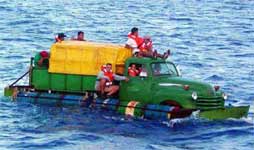 Meanwhile thousands of miles away in the middle of the ocean, in the much disguised Saddamobile:
BinLadenMan:Can't this thing go any faster SaddamaMan?
We must complete our genius escape by disguising ourselves as Bangkok lady-men.
SaddamaMan:Sacred tricky chicks BinLadenMan!