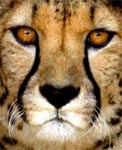 Charlton Heston, with well practiced stealth and skill, snuck up on the endangered cheetah. Breathing in slowly, he teased the trigger of his rifle and prepared to shoot the cheetah at point-blank range.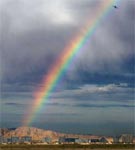 Peace and mercy flashed through Charlton's mind for the first time in years. The big cat was too rare and beautiful... the hunt too easy to be satisfying. The cheetah was simply no threat to him.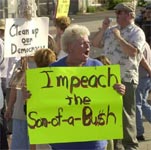 Charlton Heston slowly backed off and went to hunt down a far more numerous prey -- one which threated his gun loving way of life.

Damn un-American commie anti-republicans.