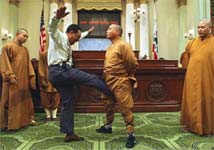 Daniel-san stood his ground and prepared for his "crane-kick." Mr. Miagi had taught him well, and his form was perfect.

"Kie-yah!!!" he screamed as he delived the blow to Zhang-Tzu. Daniel was aiming for Tzu's face, but the blow landed a little low.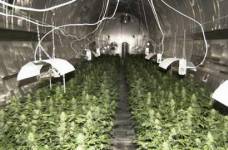 Tzu's recovery was a slow one. He was practically a vegetable for the first month or so.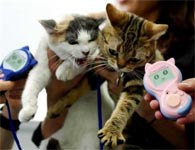 Slowly, he recovered. Soon, he would have his revenge. His new "hissing kitty" Kung-fu style would show that gonad-kicking f*ckwad a thing or two...