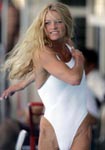 Now that the blonde teen pop-tarts of the late 90s have aged past their prime, they are resorting to increasingly desperate measures to avoid fading into obscurity.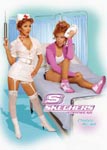 Christina Aguilera, tapped for new music, has jumped back into the spotlight by cloning herself. Xtina and Ytina's latest film, Dirrty Nurses, hits stores this fall.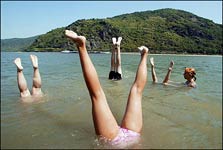 Meanwhile, Jessica Simpson has undergone experimental brain surgery on national TV. The doctors hope that, in six month's time, she'll finally be able to tell her head from her ass. Keep trying, Jess!