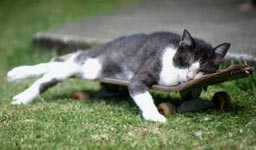 A cat dreams in deep slumber of what her life could have been.....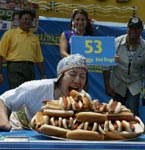 Ah...to be a stupid human..I could eat all the hotdogs I want and be cheered and praised for being a fat slob. Sounds pretty good, but my need to be stylish overpowers my need to be fed to dangerous proportions....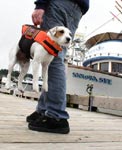 Ah...now this would be the life. To be a dog. And not just any dog, but a dog that wouldn't even have to walk. Now that would be awesome. Not only could I be carried around by a stupid human, but I could chase all those stupid cats that make fun of me for being homeless and having to sleep on a skateboard in Central Park!! Hah, hah...revenge is sweet.