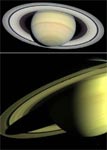 ♪♫♪♫ This is Major Tom to Ground Control, Iím stepping through the door, and Iím floating in a most peculiar way. And the stars look very different today. ♪♫♪♫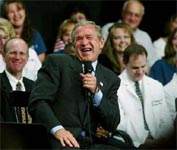 ♪♫♪♫ For heeeeere, I am sitting in a tin can, faaaaar above the world. Planet Earth is blue, and thereís nothing I can do... ♪♫♪♫

Ok, stop it, that's enough!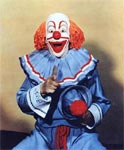 Franky, Mr. President, that was hideous. You might be able to entertain toddlers at birthday parties, but you're just not American President quality. America voted, and you are not going to Washington DC next year.