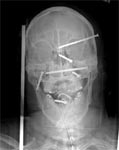 My search for exotic cuisines had gotten me in trouble plenty of times. I'll never forget the night that I got really drunk on Sangria's and dove into a plate of deep-fried porcupine too quickly.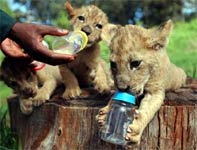 I enjoyed a dish of milk-feed lion cubs, veal-style, once in Kenya, but that friggin' bunch of pussies PETA tried to have me assassinated during dessert.

People keep telling me that my karma will catch up with me soon, but I say screw it.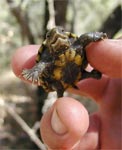 Mmmmmmm..... a tasty bit-sized endangered baby turtle sushi-style...yum....(gulp)

(COUGH)(COUGH)(GAG)ITS STUK N THROAT! HELP! (face turns blue) GASP!!!!....wheeze.....(dies)