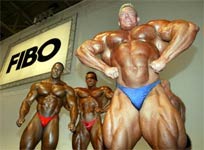 Here at First International Bionetics Opportunities, we are at the cutting edge of genetic engineering research.

Our most visible program is of course the BowlingBallMan super-soldier, but we have many other products.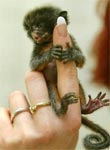 Take this handy PipeCleanerBaby for example. He can kill roaches, fetch the remote, herd your valuable flock of hamsters, and even unclog your toilet!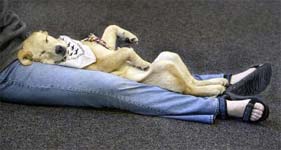 Ladies, if dogs are a man's best friend and golf is a man's favorite pasttime, this DogLeg body modification is sure way to attract guys.

At least, that's what we thought.