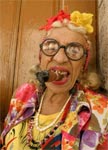 "HERMAN!!!!! Take out the trash you lazy bum! Then run my bath and feed the cats. DO IT NOW I SAID! God! I should have married your sexy brother, you jizz-burping ass-clown!"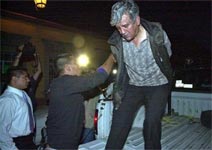 When Grandpa was arrested for finally killing Grandma, the neighbors were all shocked, but not me. She was a real bitch.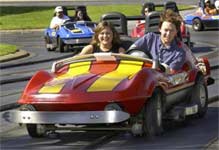 I was suprised, however, that he choose to kill her with such panache by tying her to the bottom of a go-cart on one of those fun race tracks.

Clay: "Dang, this thing is slow. It feels like there's something dragging beneath us. And what's that god-awfull smell???"