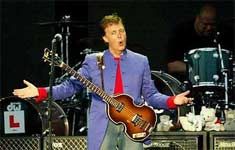 Latterly McCartney favoured telling anecdotes of former glory over singing at gigs...
...and I said "Woah! If I finish a joint this big, the stakes must be upped!!"...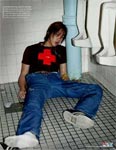 ...but believe you or me, I did finish it- took me two hours... the after effects took days to wear off...!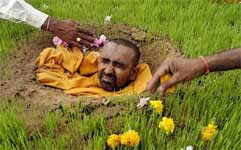 ...but the bet was won! Ringo, never the shirker, was buried in that hotel garden for 5 days. Funnily the nitrates from his piss sprouted a flower garden next to his head... quite sweet...