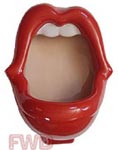 Today's Courtney Love shocker: Courtney has had herself morphed into her own version of the Rolling Stones logo!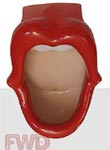 Here's Courtney, hanging from the rafters again, screaming for a fix.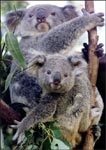 Meanwhile, the Aussies, hearing of Courtney's next tour plans, are afraid - VERY afraid! "Mummy, will that Love lady throw a barbie at me head?"