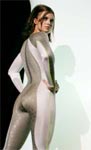 Stormi had a Bjork-like penchant for unique costumes, and after multiple successes at MEP, has decided to permanently take on the superhero persona, "Zebra Girl."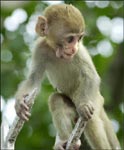 What could H. Monkey do but scamper in the branches, scowling & screeching, wishing he could evolve to be like . .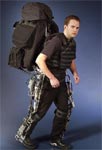 David Bryden, off to a typical day's start with just massive supplies of verbal baggage, out for a pre-emptive first strike against all MEP competitors!