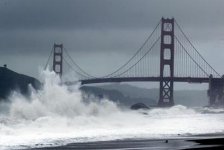 We began driving out of San Francisco, north over the Golden Gate, through Sausalito, in search of something to kill.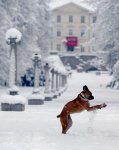 There was a lot of bickering, so it wasn't until the next day, when we were well into Canada, that we finally found our fist victim. Here's the pooch, seconds before being roadkill. Muhahahah!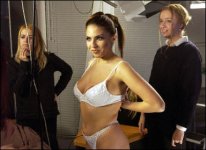 It's "Lesbian Roadkill Love Triangle!"

Coming soon to a theater near you!