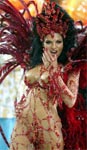 The aliens look much like ourselves, but with ridiculous, garish outfits. They landed in Las Vegas, so it's not very easy to spot them.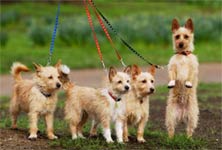 Intent on taking over the world, they brought with them a fierce army of hooved space dogs.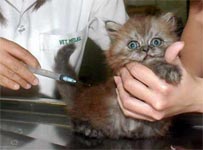 I was the only one who figured it out, and they've captured me! Please, if you can see this website, call the authorities now!