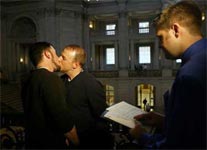 Howard's marriage to the amphibian of his dreams didn't turn out as planned. When Reverend Freaknasty said "You may now kiss the frog," the creature turned into a handsome prince!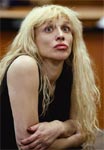 Linda, Howard's ex-girlfriend, was heartbroken. She'd always feared she'd turn someone gay, but never dreamed it would be like this.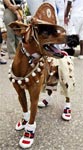 "Well," she thought, looking at her dog Salvo, "It can't be just frogs, can it?"