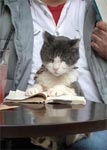 I'm handling it okay. I'm trying to move on, you know?

I try to keep active so that I donít just sit around feeling sorry for myself. I've been reading a little, and I even started writing again. This has to be my time. I need to remember who I am.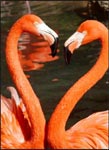 It's not like I forgot about you. I still care; I really do. Sometimes I find myself thinking about the good times and then I catch myself crying a little. But understand, just because I care, that doesnít mean I can be with you.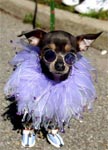 I wish you could see yourself. You really don't seem like you're handling it well at all. You need to understand that what youíre doing isn't going to make me love you, itís just going to make things difficult for everyone involved. I want us to remain friends, I really do, but sometimes I think Iím being naÔve about that. I just donít know. Justin is being very patient with you as it is. He's starting to get annoyed with me, even.

For everyone's sake, please stop.