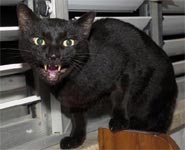 "So we ended up with this chick we met at the coven, but she turned into a real pussy. No, really, she became a cat. It was cool."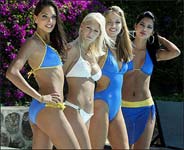 "On Saturday we went to a lame swim party, until I conjured up some succubus to liven things up. Alot of us lost our souls this weekend...hehehe."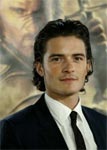 "All in all a pretty good weekend and my dad did not find out about me crashing mom's broom...what's wrong?...wait, dad's behind me isn't he?"

"AAAIIIIEEEEEEE!!!!!"