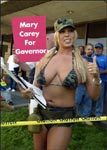 "I say, old chum, heard the news? It seems the colonials got in a tizz about a pornographeuse who stood for election"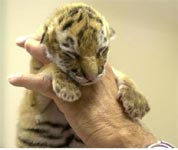 "Yes, those dashed Yanks are an uptight bunch, what? They can't seem to deal with a little nudity. But we're all born naked, like animals."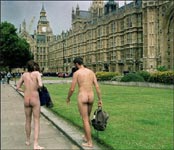 "Might do them a bit of good to attend a House of Commons Nude Debate."
"I was thinking leather-and-whips night at Buckingham Palace would do the trick."
"Jolly good idea."